Tipsy Tree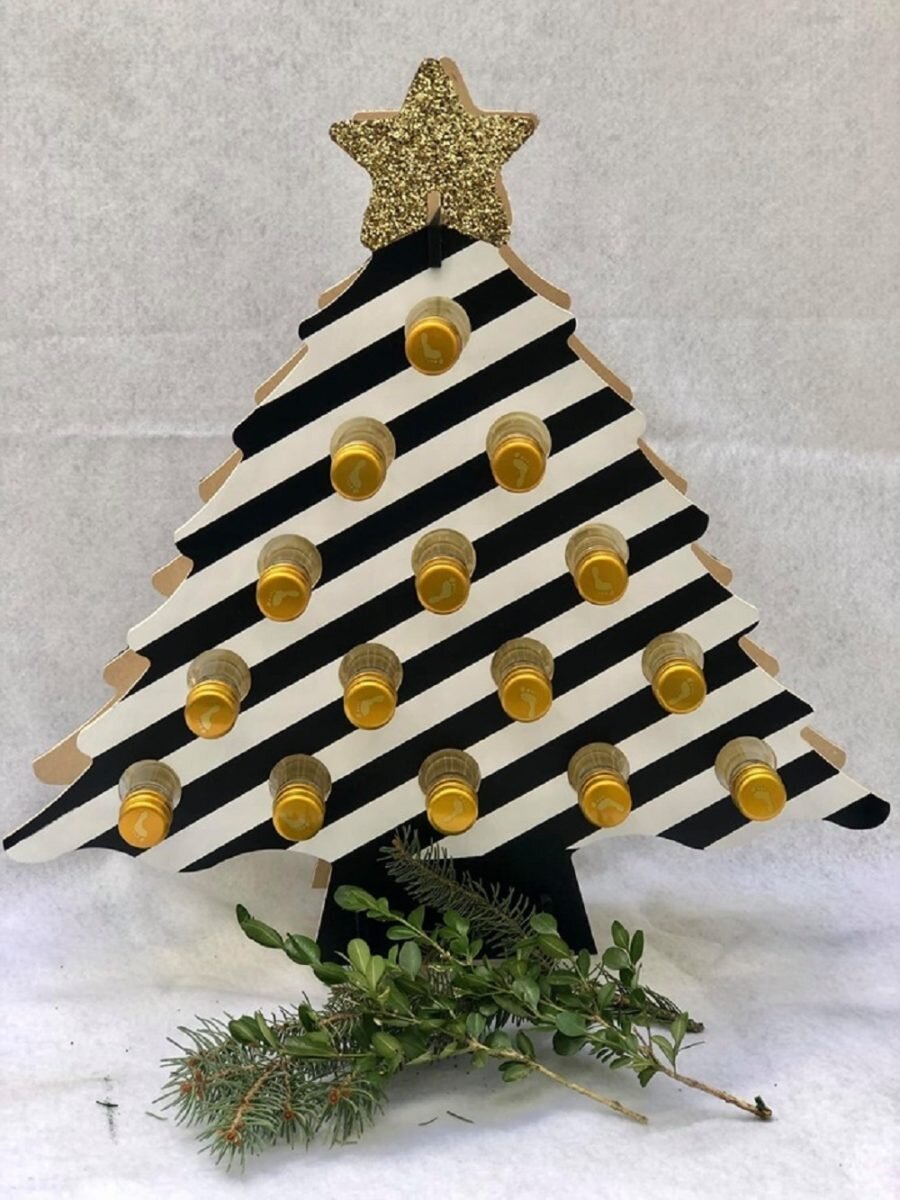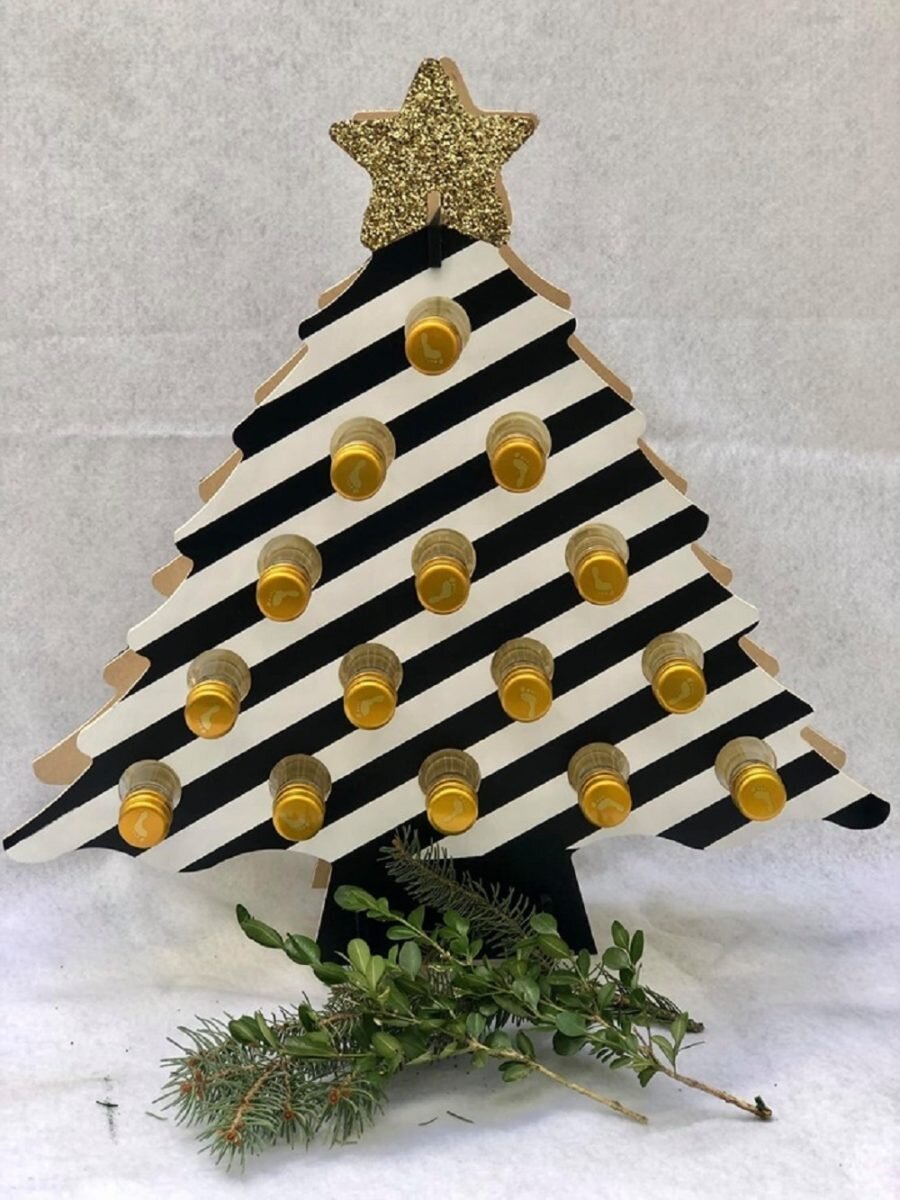 Tipsy Tree
This darling décor will become a staple for your holiday decorating - not to mention a fantastic conversation piece! The small tree holds 15 mini bottles of wine. Not enough? Ok, let's go for the large tree that holds 24 bottles!! Pre-order your tree and either pick it up to take home and complete or drop by the studio at your convenience to complete yours! Pre-order and discount pricing closes NOV 15th!!!
If you want a class experience and you are not a "go it alone" kinda gal, join us on Nov 25th at 6:15 pm to complete your Tipsy Tree!
**We need a minimum of 6 to pre-order. Reserve yours today so we can get these in and made before December!! Shipping only takes a couple of days so order right away!